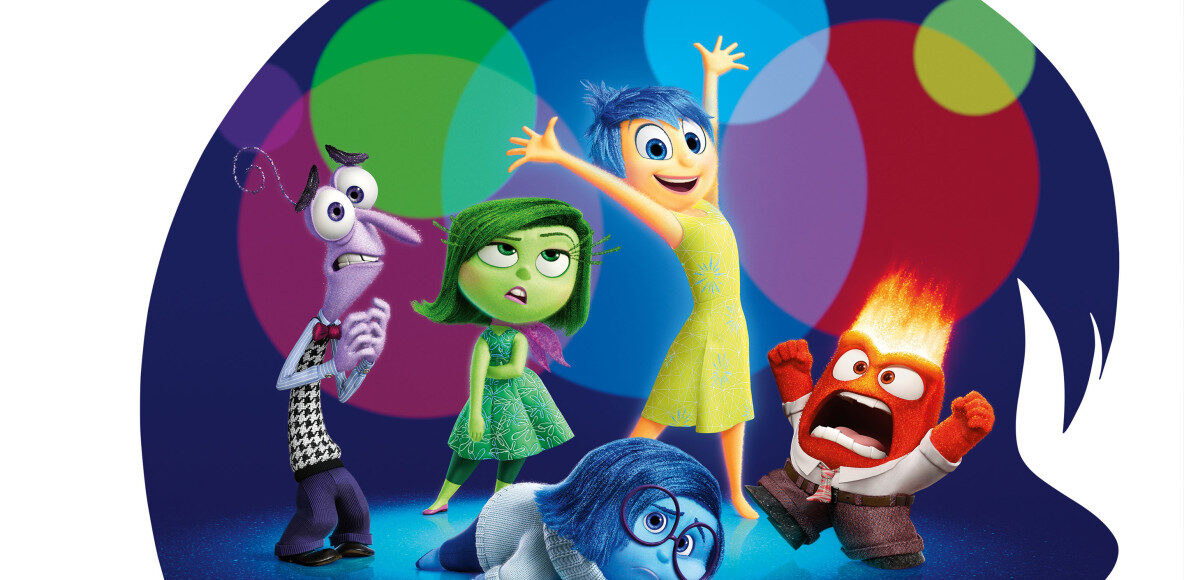 Pixar's movie Inside out is simply brilliant and is a must see. 
Riley the main character has to contend with 5 emotions all within her brain.
Joy- The happy emotion 
Sadness- The Sad Emotion 
Disgust- The emotion of dislike 
Fear- The emotion of fear 
Anger- The emotion of anger 
Notice how Joy is the only happy emotion within Riley's brain which suggest that 80% of emotions are not rooted in happiness.
Without giving the storyline away just in case some of you have not seen the movie, what I personally took away from the movie was the fact that Joy was adamant about Sadness not touching the core memories.
This is interesting because although the event had occurred already and the event may have been stored as a good memory, Sadness was not allowed to touch the core memories because she would change the memory into a sad experience.
Another enlightening moment was the fact that all the emotions called their workstation command.  Although they were referring to Riley's brain, this was a indicator of a portion of your brain called the Frontal Lobes. 
These are the lobes that sit directly behind your forehead and allows us to be conscious of our thoughts and ponder what are we going to eat for breakfast, what are going to wear , etc.
When you consciously take over command, you in return control your emotions.
This can be a very hard process and often requires your imagination as this was the only way that Riley could return to a state of Joy and happiness.
Go and Watch the movie if you have not seen it.
Urban Guru