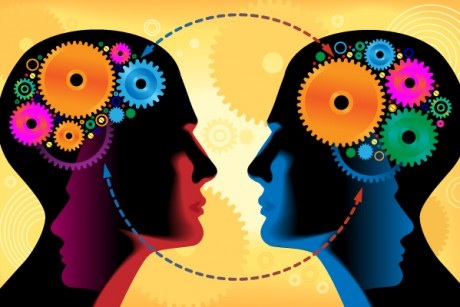 Neurons: cells that transmit nerve impulses.
In humans, when we observe someone doing something, the neurons in our brain respond as if we are doing the act ourselves thus the term mirror neuron.  
Mirror Neurons are also known as empathy neurons. Empathy being defined as the ability to understand and share the feelings of another.
This explains the process of happiness and joy you may encounter when you see a baby doing something cute and innocent.
This also explains the feelings of anger, fear, or sadness that we may have when we observe violence or any event that we perceive to be dangerous and or unjust.  This explains how people will come together in anger and protest about an unjust death of Mike Brown and many others. This stress and anger appears to be justified on the behalf of the people however the people must understand that this chronic state of anger, stress, etc will start to work against them, first on an internal level and then on an external level.
What is the balance?
The human brain is very fragile and aware as it records every single experience. One must prepare their mind as a Jedi, a true Master. In other words, the people must become the Kung Fu master who is non emotional, non stressful but is in a state of whip @$$! This state of consciousness is something that the masters of the orient have mastered and it makes perfect sense. You are trained to remain calm in a stressful situation even though you are whipping some behind.
Mentally we must become masters of our "responses." We do not have to ignore the the truth about an unjust society, in fact it may be impossible and one would definitely be living in an utter state of denial.
Just like how we can control our response, we can control how we engage any situation.
We have reality news, real events that take place, and we have selective input, which are the things we observe willingingly in our free time. Do you wake up to bad news and go to sleep to bad news? Do you observe reality shows that promote arguing and discord? In comparison to your goals and dreams, do reality shows, current events, and other people's business take up more of your free time?
If you can identify where you can make an adjustment, replace CNN or that reality tv show with you observing people in the places and position that you aspire to be in, then make the adjustment now.
Whatever you watch is what your life will mirror. This is a Law of how our thoughts work.
Urban Guru