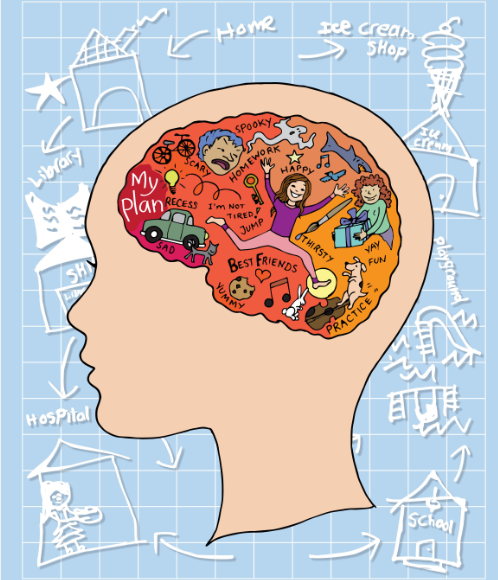 You Tell Your Brain What To Do
Many think of the brain as an organ that processes thought and various external stimuli. Although this is very true, we are overlooking the most important component of the human mind.
The mind in this case is NOT the brain and the same is true for perception.
Whenever you hear a sound, feel a touch, or see something, the glands in your brain especially the amygdala is responsible for stamping your experience as good or bad according to your reaction to the sound, touch, or visual sighting. Once the stimuli is stamped, it is simultaneously stored in your hippocampus which is responsible for memory. All of this happens faster than the speed of light.
If one can come into Higher faculties within the human brain, mainly the neocortex and keep in mind that one is responsible for their own perception – one can now consciously tell the amygdala how to stamp the experience. This is a vital process because negative memories are stored in various cells within the body slowly killing the cells and organs.
Since you have the ability to tell your brain what to do, you now have the ability to never have to classify something as negative. This does not mean whatever your bad experience was is now compatible with you and okay, which it can be with our Positron Past Technique, but the point I am making is, something that is not compatible with me does not mean I have to go into an emotional frizzy and classify the experience as negative. When do you ever see the Kung Fu Master being emotional in battle?
Within the Quantum Imaging Membership, we tell our brains what to do by realizing that the 4 lobes in the brain  serves as the Director, Author, Producer, and Actor… Many of us just react by putting ourselves in the position of Actor, acting out a stage play that we did not write, nor produce and yet alone direct.
Tell Your Brain What To Do.
~Noble